A company's brand is a mixture of its identity and everything that distinguishes it, such as its name, the specific sort of products or services it offers, and everything from the colour of its logo to the way its advertisements are written.
A company's brand provides a unique experience to its consumers, which can be positive or negative depending on the company's reputation. Branding through our digital marketing agency in Singapore gives your consumers an experience that may be both tangible and intangible.
Not only does it entail a company's reputation, but it may also include factors like the value clients place on the firm's products or services, as well as whether they regard the company as environmentally friendly, or how it handles its customers, and so on.
We can assist you whether you own an online business wanting to boost sales or a blog with a website that requires organic traffic. At Business Thrust, we are adept in fusing SEO tactics with a brand's objectives so that it may flourish in the online space.
What is Ecommerce Branding?
Branding is an important process in the field of digital marketing, as well as a form of public relations strategy that helps a firm establish itself in its chosen sector. It gives your company significance, and it's how your consumers view you and recognize your products or services. A company must be able to establish its brand via the use of the right sort of digital marketing PR plan.
Online marketing in Singapore is one method of brand building. Several digital marketing outlets might assist a firm in building its brand.
Businesses may address their clients' demands throughout the purchase cycle by using digital marketing. It is very strong and adaptable, with the ability to help develop relationships between customers and businesses in ways that print never could.
When your company engages with a consumer on social media, such as Facebook, there is a potential that the company will gain or lose that customer based on how the contact goes. That is one of the reasons why social media marketing is so effective.
Guide to Building Your Brand online:
Google appreciates firms that keep a promise they make to their customers. Ideally, a brand delivers great customer service, high-quality products, a fast-loading website, a clear purpose statement, and minimal instances of consumer unhappiness.
The promise is the consumer's expectation of the firm, therefore put yourself in the shoes of your customer and try to analyze the brand promise from that perspective before you begin marketing your product or service. The brand promise should be real and superior to what your rivals are providing.
1. Gain Your Customer's Trust
Without trust, there can be no brand/consumer connection. People don't trust corporations as easily these days, so strategies like PR in which the firm brags about its accomplishments don't work as effectively as they used to. Millennials instead trust their peers (social proof), and you must develop innovative tactics to acquire the confidence of your target market.
It should come as no surprise that businesses that were able to garner the most trust made the most revenue.
As a digital marketer, you should develop brand marketing methods that aid in gaining consumer trust, such as:
False ads should not be used to mislead people. Always be true to the brand's goal.
Make yourself available to consumers whenever they need you. Adopting micro-moment marketing tactics is a solid strategy.
Look for strategies to benefit your intended audience. Make educational infographics, short films, or other content to inform readers about your new product or service.
Show the consumer why you are the greatest rather than only telling them. Make your prospects want to be your customers and your customers feel like you truly care about them.
The success of brands depends largely on the quality of their customer service. Make sure live chat, email, and phone assistance are constantly accessible to customers.
2. Create a Voice for Your Business
A leader may be identified not just by their deeds but also by the tone of their speech. You must choose the tone of your brand voice if you want to be a leader in your niche.
So how can you develop a credible brand voice? Here are some effective methods for doing that:
Establish the characteristics of the voice you wish to use for your brand. Your tone should be appropriate, for instance, if your product or service is geared toward young hipsters.
Study the distinctive qualities of your rivals' voices to determine how to set your tone apart from theirs.
Try to emulate your target audience's tone in your brand voice by paying attention to it.
People need to be motivated to take action by your brand voice.
3. Create and Improve Brand Signals
The optimization of the brand is the aspect of any marketing effort that is most frequently ignored. There is no denying that companies receive a higher ranking in Google's search results because they offer a superior user experience.
Google takes into account the following indicators when determining whether to classify your company as a brand: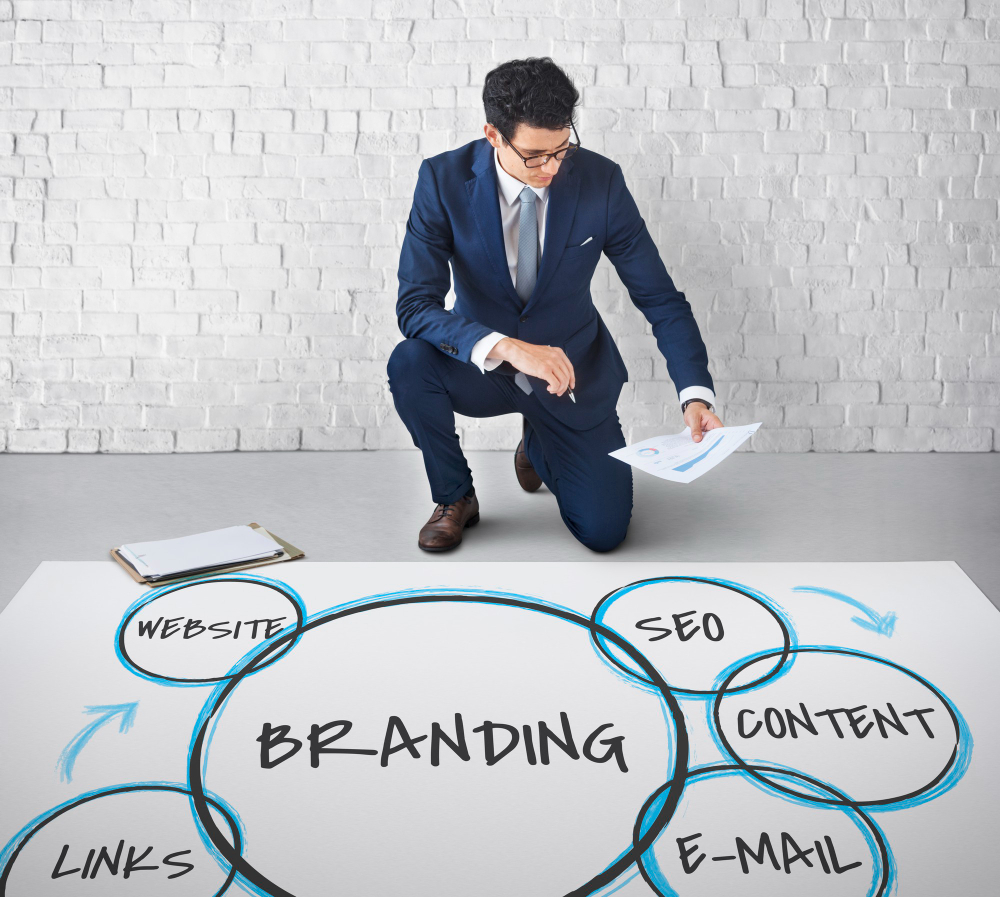 Each of the social media sites, including Facebook, Twitter, Instagram, LinkedIn, Google Plus, and Pinterest, has a presence from major companies. The majority of firms have a sizable following on every social media site, thus for the best possible brand visibility, a thorough brand profile and appropriate engagement are crucial.
Ensure that using your website is a fantastic experience for the user. No 404s or mobile errors are allowed. There shouldn't be anything spammy, pointless, or unpleasant about your website.
Be highlighted with your material in Google Answer Boxes. This is a fantastic technique to build much-needed brand exposure since people trust the companies that are listed in the response boxes.
Make sure your contact page includes your company name, a functional phone number, and your office address.
Suggesting hiring SEO services in Singapore to get help with above Google Signals.