Every website developer or business owner dreams of seeing his website rank at the top of search results. While it is indeed a huge achievement, it doesn't come easy! Hard Work extending weeks, and hours go into achieving the feat while maintaining a check on the intricacy and perfection of the job!
It is not an overstatement when we state that it takes entire digital marketing agencies and teams for even the best global businesses to master the SEO performance of their site. SEO or Search Engine Optimization refers to optimizing a website or different web pages for ranking at the top of Google search results.
Here, it is essential to understand how Google filters through the thousands of web pages and sites online to extract the best results and display those to the user! Well, all of it comes down to an index that stores all the online resources available on the internet. As soon as a search is made, Google bots or crawlers crawl through the index, looking for the most relevant and optimised results. The way you create this relevance between your content and what the user searches come under the umbrella of SEO!
In the earlier times, creating a website was all about handpicking the best UI elements, designing the most appealing set of web pages, and writing good content. However, today, while all of that still holds great importance, there is no point in doing it all if you know your website won't appear in front of people! That is why you need to do everything from designing to intricate level SEO for the most enhanced outputs!
SEO is especially important for businesses and ecommerce stores!  This is because your ultimate goal is to bag sales. You cannot expect to create any stupendous number of sales if you don't reach out to people. Since SEO ensures you can be seen by as many online users as possible, it indirectly influences your sales records! Therefore, tailoring SEO for your needs is always a win-win situation that you cannot afford to let go of!
What is On-Page SEO?
With all the basics out of the way, we can discuss the most important type of SEO, which is On-page.
On-page as the name suggests refers to the SEO optimization that directly involves your website. All the optimisation techniques and tricks you make are done on the website itself. The goal with On-page SEO is to make your website as repremely optimised for an excellent user experience as possible by including valuable content for the reader and making it friendly with search results.
Why On-page SEO matters
On-page SEO helps a search engine like Google understand and evaluate your website better. Whenever a search is made, one thing that the search engine wants to ensure is that it outputs results that the user needs. With this type of SEO, you are essentially helping the search engine filter your ranking place among the relevant queries.
With the right On-page SEO optimisation, you can win targeted reach and visibility. Appearing at the top of search results for queries relevant to your website and business means you are gaining the reach and visibility you had always dreamt of getting. Nothing is better than targeting an audience that's meant for the things you offer!
The main role of On-page SEO is to ensure that whatever the user or search engine sees is optimised for the ever-evolving changes in algorithms that act as the brains behind the ranking. On-page is an integral part of all digital marketing solutions today, something that tells us precisely how essential it is to grow and succeed in the online business world.
Moreover, On-page SEO offers extravagant returns on a small investment. The Internet is a treasure for anyone who knows where to look and find it. With SEO, you can extract that treasure and keep finding more of it!
If you want your On-Page SEO to be done by a reliable digital marketing agency Singapore houses today, we are the ones you should contact. Our experts and professional SEO managers have been in the field for years now in which they have helped countless businesses gain rapid success. Our understanding of the complexities behind a search engine's operations along with statistics helps us formulate custom SEO solutions for everyone. This is because all businesses require different levels of intricacies and expertise.
Site speed
We have a question for you: What happens before a website loads on your phone? You wait, right!? Now, what if it takes an entire two minutes for that to happen? Most probably, you will leave it off and move to another webpage as there are thousands of others on the web too!
Well, that's the point we are conveying! Our internet is one crazily quick and rapid thing. Everything from the transmission of information to data extraction takes nothing but instants at most. That is the reason we have become accustomed to seeing rapidly-opening and loading websites.
To Be Frank, Noone really has the time for your website! It is indeed a courtesy when people visit your website. And therefore, you need to treat it as one too by ensuring you make the most out of the time users spend on your website.
To be precise, anything that takes longer than a blink of an eye is considered subpar. You can reduce your loading time by curtailing your website code, using compression software to stop file sizes from getting too large, adding quality but optimised images, and removing unnecessary redirects. Plus, benefiting from cache is another great way to ensure your site doesn't take ages to load its graphics and pictures.
There are countless online tools to see your current loading times. However, there is a huge uncertainty factor with these tools as they can give misleading results, something which negates the entire point of this discussion. Hence, it is recommended to get in touch with an SEO Singapore agency like us to peek at your On-page performance with a deeper eye and ensure the best user experience.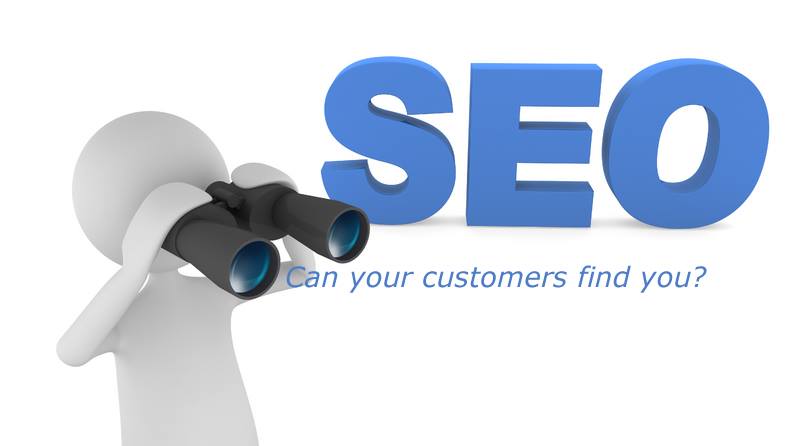 Crawlability
If your website cannot be crawled adequately, your search results will be impacted for sure!! This is because crawlability is the distance that separates the user from searching for something on the internet. Hence, you need to make all your web pages optimized by ensuring there aren't any crawl errors, broken pages, and other issues which could stop important pages on your site from being indexed.
Mobile-friendliness
Google loves mobile-friendly websites because it knows most of the online traffic and searches are channelling through mobile devices. Gone are those days when you could simply create one website for all platforms and devices. Today, if you compromise on mobile friendliness, you are essentially saying no to the massive amount of internet users that could otherwise be your potential buyers or visitors.
Also, since Google knows about it, it favours websites that will perform well on both computers and mobile devices.
Multimedia
It is quite easy to fall into the trap of staking everything on detailed, and lengthy text content because you may think what else is there that a user could ask for! However, the reality is far from that!
With any website design, you need to ensure that you achieve a balance of different multimedia and long-text form content. This makes your website accessible and likeable for a greater range of audience as different people prefer different modes of information. Also, integration of text, graphics, and high-quality pictures ensures your website looks visually nice, the first thing any user notices upon landing on a new website.
Keywords
Keywords and SEO are a match that goes everywhere! Keywords are essentially those phrases and words that a user searches. Adding these phrases in your content ensures your website is relevant to the query and thus can be considered for a position in the top results.
Keyword research plays a huge role as you need to include keywords that are oriented and targeted for the type of users you want to reach.
Use of quality content
Nothing is possible without quality content. If your content doesn't make your user come for more, you need to rework some things and ensure they do! Quality content entails writing what your users want, addressing their queries, and making them feel right at home when they visit your website.
Titles and meta descriptions
Your content will work for you if your titles and meta descriptions do because these are the first things your user sees. Catchy headlines and relevant meta descriptions stimulate your user to click, improving your click-through rates.
Internal linking
Now that your user has finally visited your website, you can take it to the next level by helping him transition or move from one page to another through internal linking. You can build relevant links to help your user or reader understand more about yourself or your brand.
Social media
Promoting your brand and building an identity on social media is another great way to market yourself.